Pulled pork is much more than just sandwich meat.
It's so delicious and simple to cook, it can easily be the main course on your next barbecue gathering.
But what to serve with pulled pork?
Well, you've got lots of options actually.
In this article, I've gathered 21 side dishes that go well with your main dish.
Caloric, gluten-free, vegetarian, you name it – this list has them all.
So let's jump straight in.
Memphis-Style Coleslaw
A sip of vinegar and a sprinkle of sugar make this dish tangy and sweet at the same time. And unlike pulled pork that practically melts in your mouth, Memphis-style coleslaw is fresh and crunchy.
If you decide to make this dish in advance, refrigerate it to prevent it from getting soggy.
Baked Avocado Fries and Chipotle Dipping Sauce
Who said fries have to be made of potatoes?
This recipe uses avocado instead, and the final result is just as tasty and way healthier. Just make sure to use ripe avocado, or the fries might be bland. Go for those that are is deeper in color but not dark brown.
Mexican Black Beans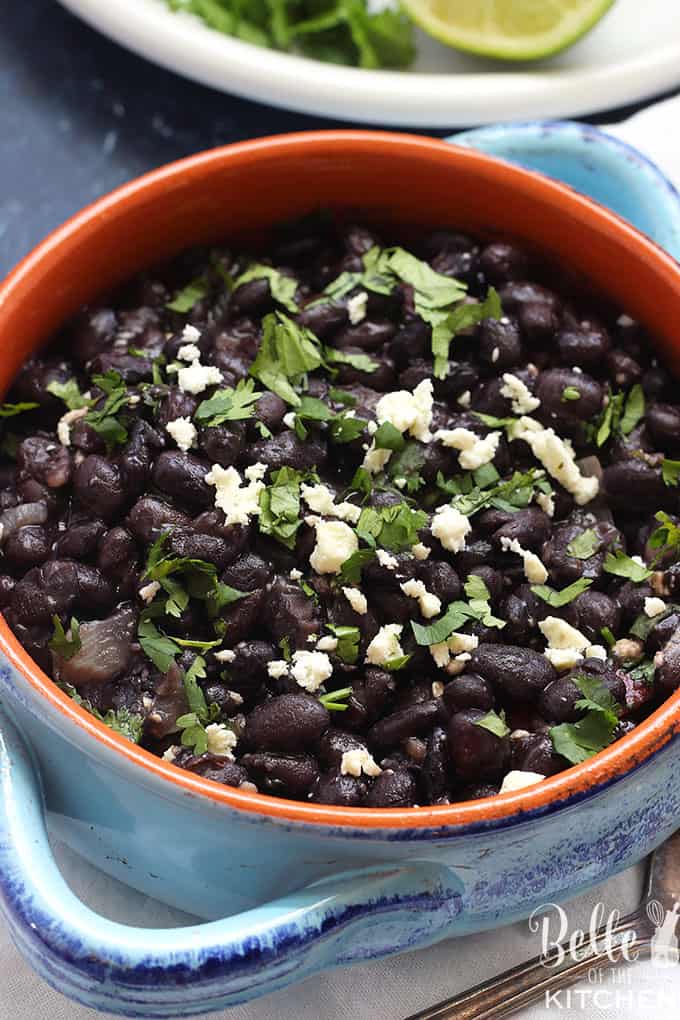 This dish is delicious, healthy, and extremely easy to make. Just add the ingredients into a saucepan and let it cook for some time.
The more beans simmer, the more they'll soak up flavors from onion and garlic (switch to garlic powder if you're in a hurry). Just remember to stir occasionally to keep them from sticking. These make a perfect side dish for pulled pork tacos.
Wild Rice Pilaf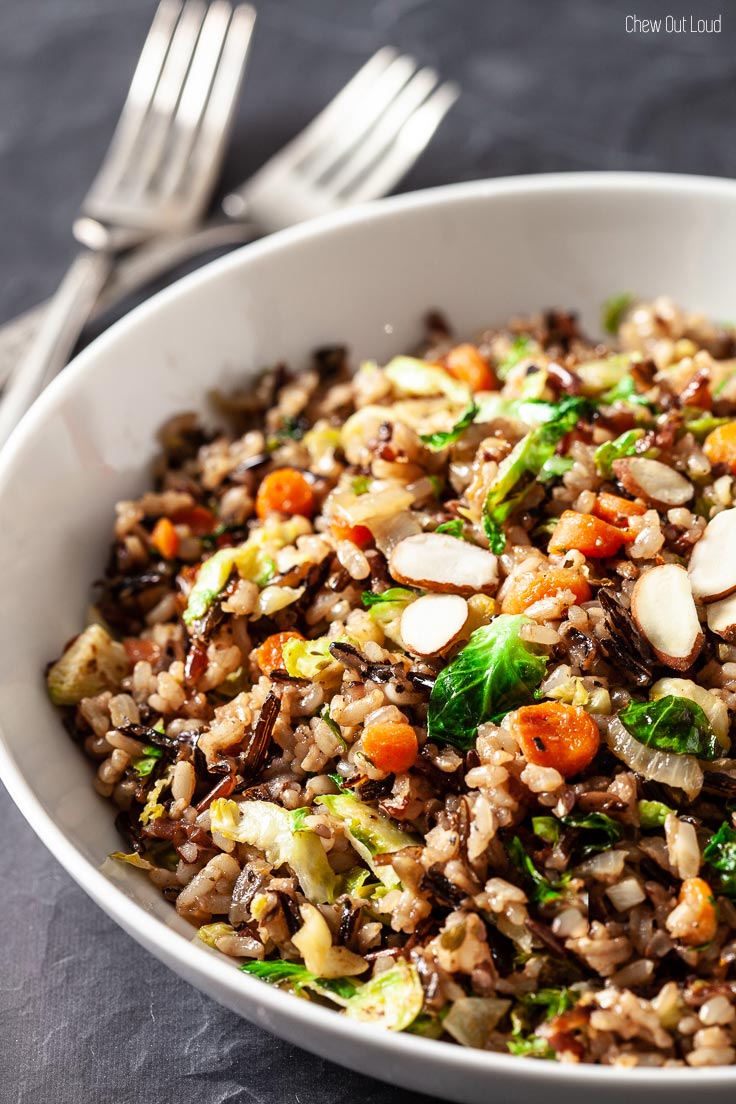 And then we have rice, the ultimate side dish.
It's the little things that make it complementary to a variety of foods.
In this case, chicken broth makes this rice pilaf a perfect side for pulled pork. It doesn't affect how long it cooks, but it surely enhances the flavor of rice.
Here are step-by-step instructions.
Fried Deviled Eggs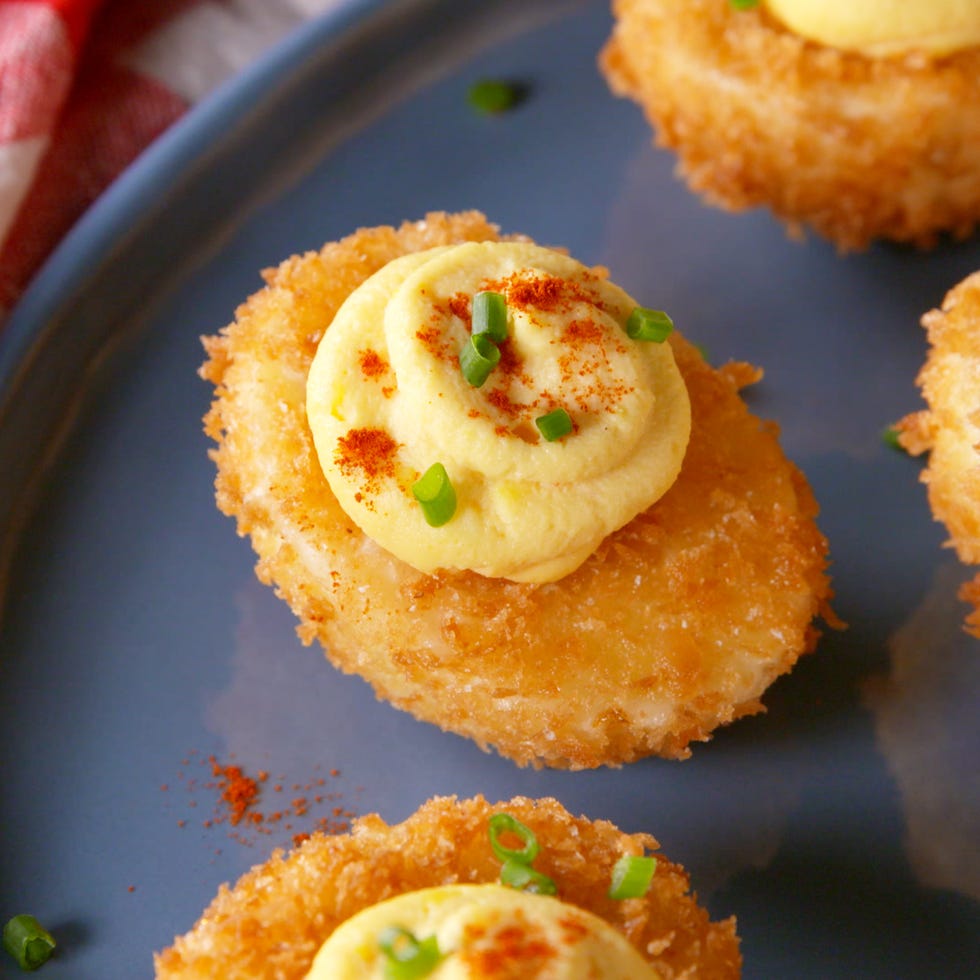 This dish is proof that deep-frying food only makes it better. They're crunchy on the outside but soft and creamy in the middle.
Making them does take some time, but the final result is well worth it. The addition of sour cream to the fill makes this dish even more delicious than the original.
Corn Fritters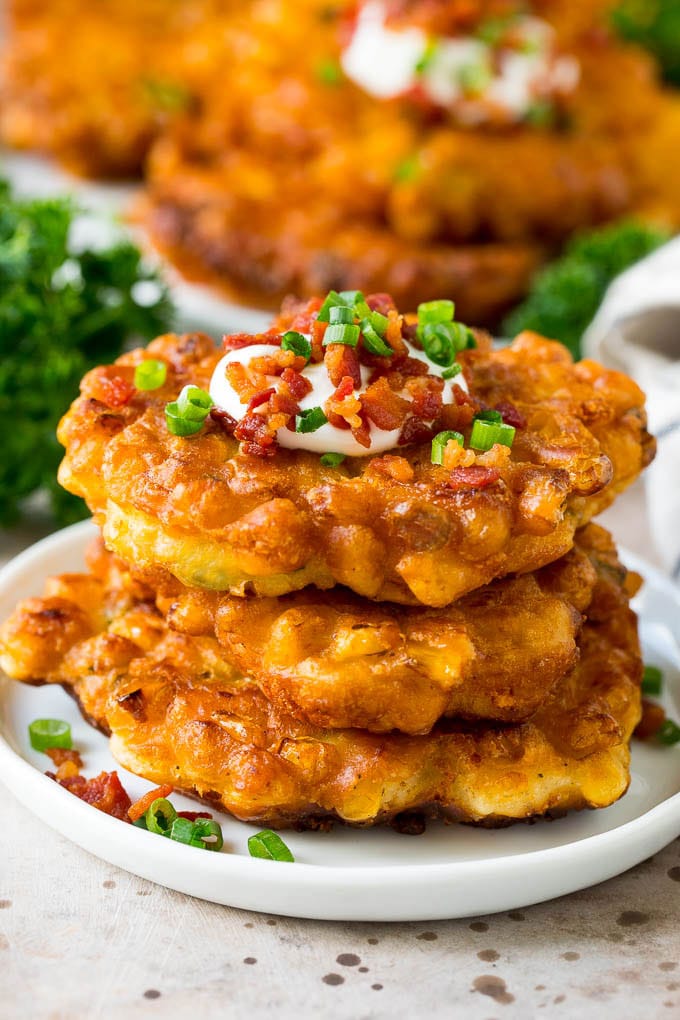 If this dish isn't the best way to serve corn, then I don't know what is. Such a simple recipe, yet it will steal the spotlight on your dinner table.
But you don't have to stick strictly to it. Sprinkle some brown sugar and honey to make fritters sweet, or add jalapeno and lime to make them Mexican style.
Nicoise Salad
Nicoise salad is a classic dish that always delivers. It's great as an appetizer but even better as a side dish.
It's super easy to make but takes some time. Ideally, you want to make the vinaigrette and marinate the onions at least a day ahead. This can actually take some bite out of them.
Here are step-by-step instructions.
BLT Pasta Salad
BLT pasta salad complements shredded pork so well.
In fact, you can mix them together in a bowl and eat them together as a single dish. If the explosion of flavors is too much for your palate, you can always omit any ingredient that feels extra or add some of your own. The possibilities are endless.
Creamy Potato Salad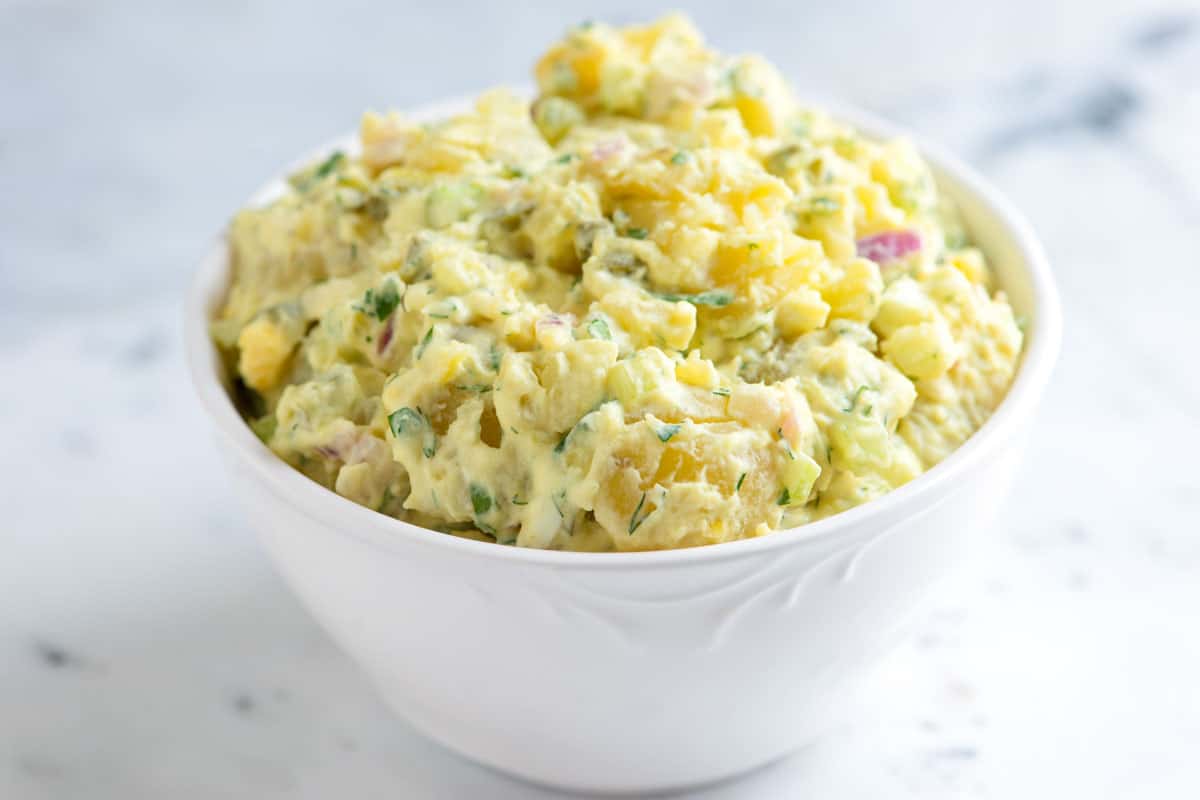 Potato salad isn't a complex dish. But it's the little things that make it outstanding.
In this case, it's the choice of potato. Go with small, thin-skinned potatoes as they cook fast and don't need chopping. Leaving them whole allows potatoes to maintain flavor and texture when being cooked.
To make sure they're cooked, stick the fork in. If you can reach the center, they're done.
Honey Butter Biscuits
These light sweet biscuits make a perfect contrast to the smoky, savory flavors of pulled pork recipe.
The key to making them so delicious? Brush with honey butter, bake to a golden brown, and then coat them again.
Just remember to let them cool a bit before serving. Otherwise, you'll end up with a burnt tongue.
Jalapeño Cheddar Cornbread
This is a classic Southern recipe, but with a Mexican twist.
What you get is a hot and buttery cornbread with a hint of spice. Now if that's not enough heat for your taste, add a bit of cayenne pepper or fresh jalapenos. Just go easy on the spices, as they will mute the taste of sweet corn.
Here are step-by-step instructions.
Roasted Green Beans
The best thing about this dish is the combination of flavors and textures. The beans are sweet and tender, pine nuts are crunchy and Parmigiano-Reggiano is sharp and nutty.
I love how simple it is to make this dish. Just mix the ingredients, transfer them to a pan and let them roast for about 15 minutes. That's pretty much it.
Moroccan Chickpea and Sweet Potato Salad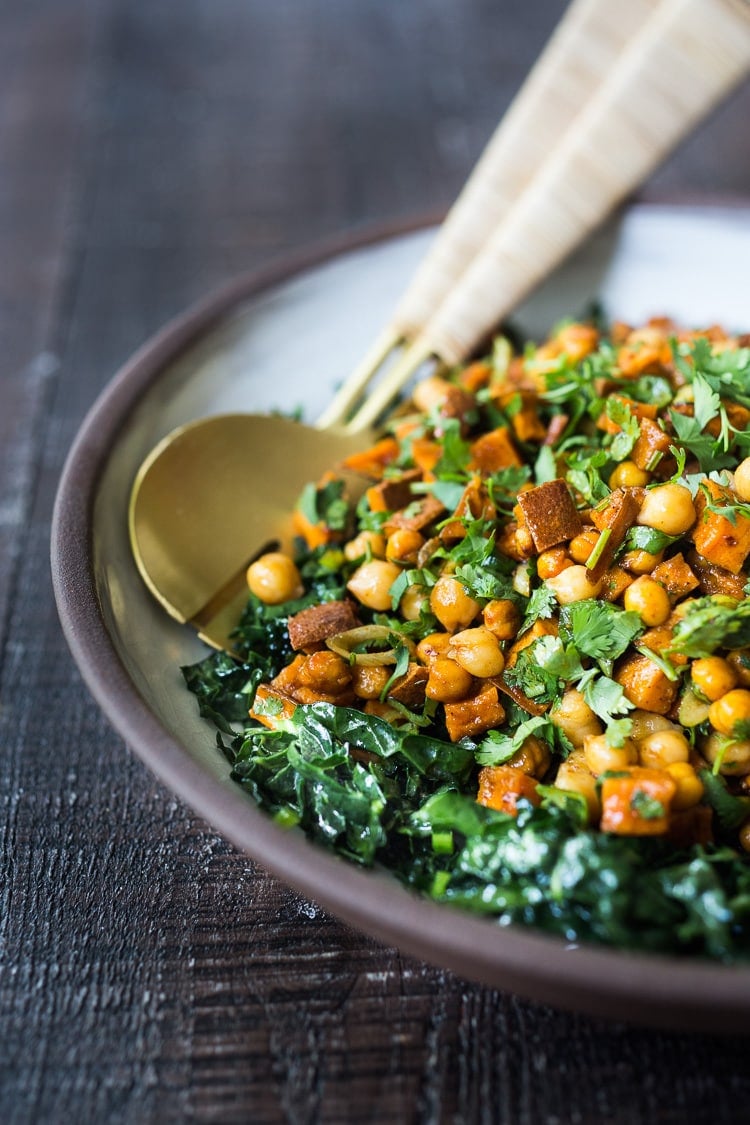 This healthy gluten-free salad is rich in flavor and super easy to make.
You'll need the oven to prepare sweet potatoes, then just mix all the other ingredients together. If you want a bit of texture, you can roast the chickpeas before adding them to the mixture.
To finish the dish, season it with your favorite Mediterranean spices.
Here's how to make this salad.
Cucumber Salad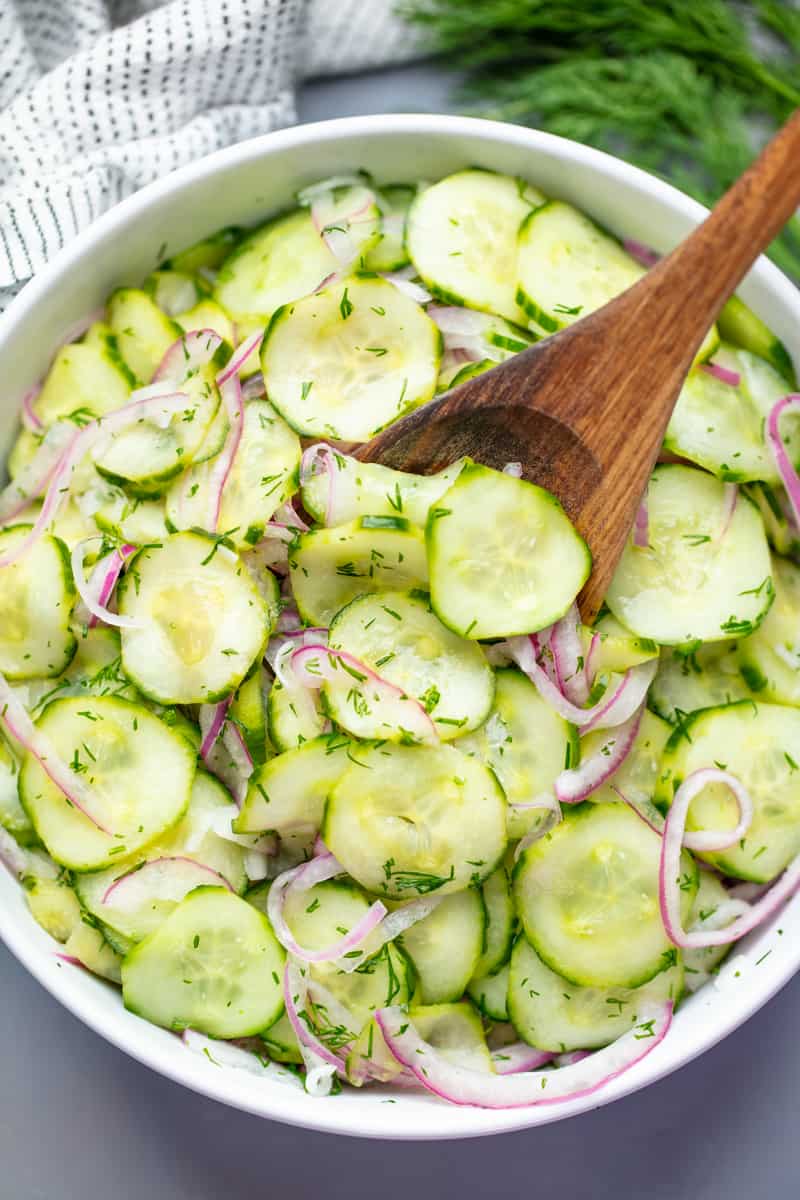 What's so special about cucumber salad, you might ask?
Let the onions marinate for at least 15 minutes and you'll see.
The marinade will soften the bite of the onions and allow cucumbers to infuse the seasoning. If you go heavy on the vinegar, you can balance it out easily. Just add a bit of sweetener, whether it's sugar or honey.
Baked Potato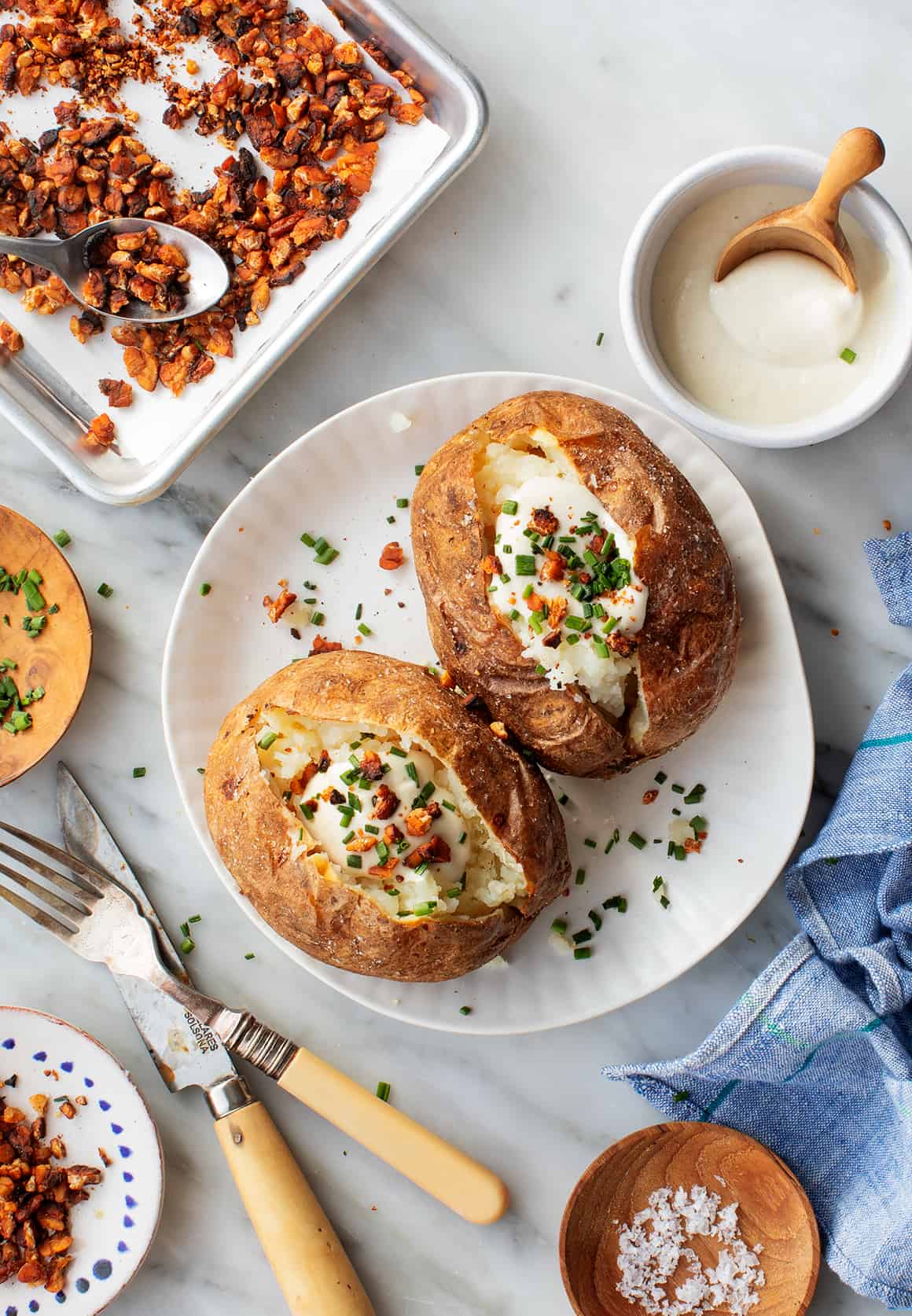 Potato and pork are a match made in heaven.
But this baked potato recipe is something else. Brown, salty crust, and soft, fluffy inside make it hard to resist eating it straight from the oven.
To achieve that, ditch the foil. Leave them unwrapped and the skin will become super crispy.
Gnocchi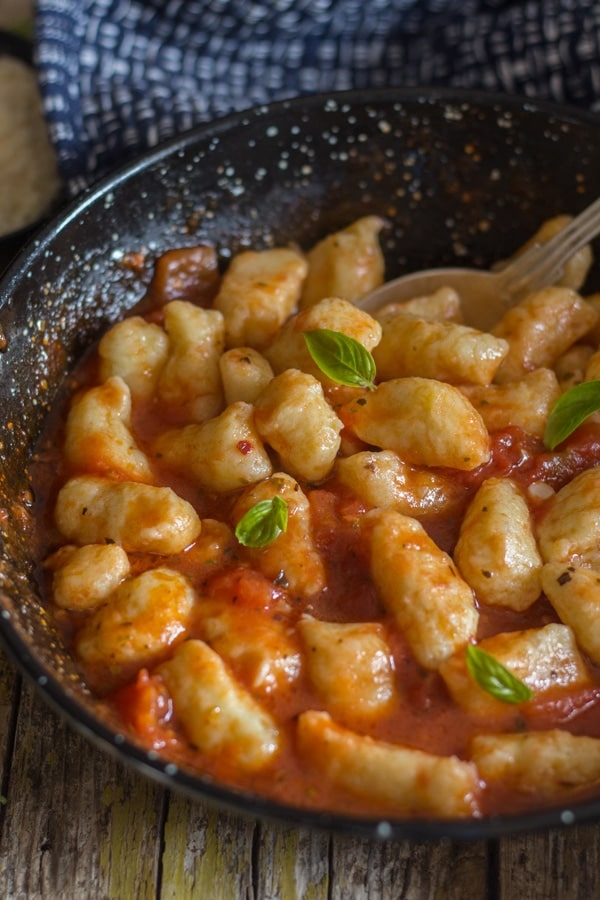 Let's get this straight – there's nothing wrong with store-bought gnocchi.
But why settle for good when you can eat great, homemade gnocchi? To do that, you'll need potatoes, flour, and one egg.
Just mix them together and you've got the dough ready.
Here are step-by-step instructions on how to make gnocchi.
Roasted Fresh Broccoli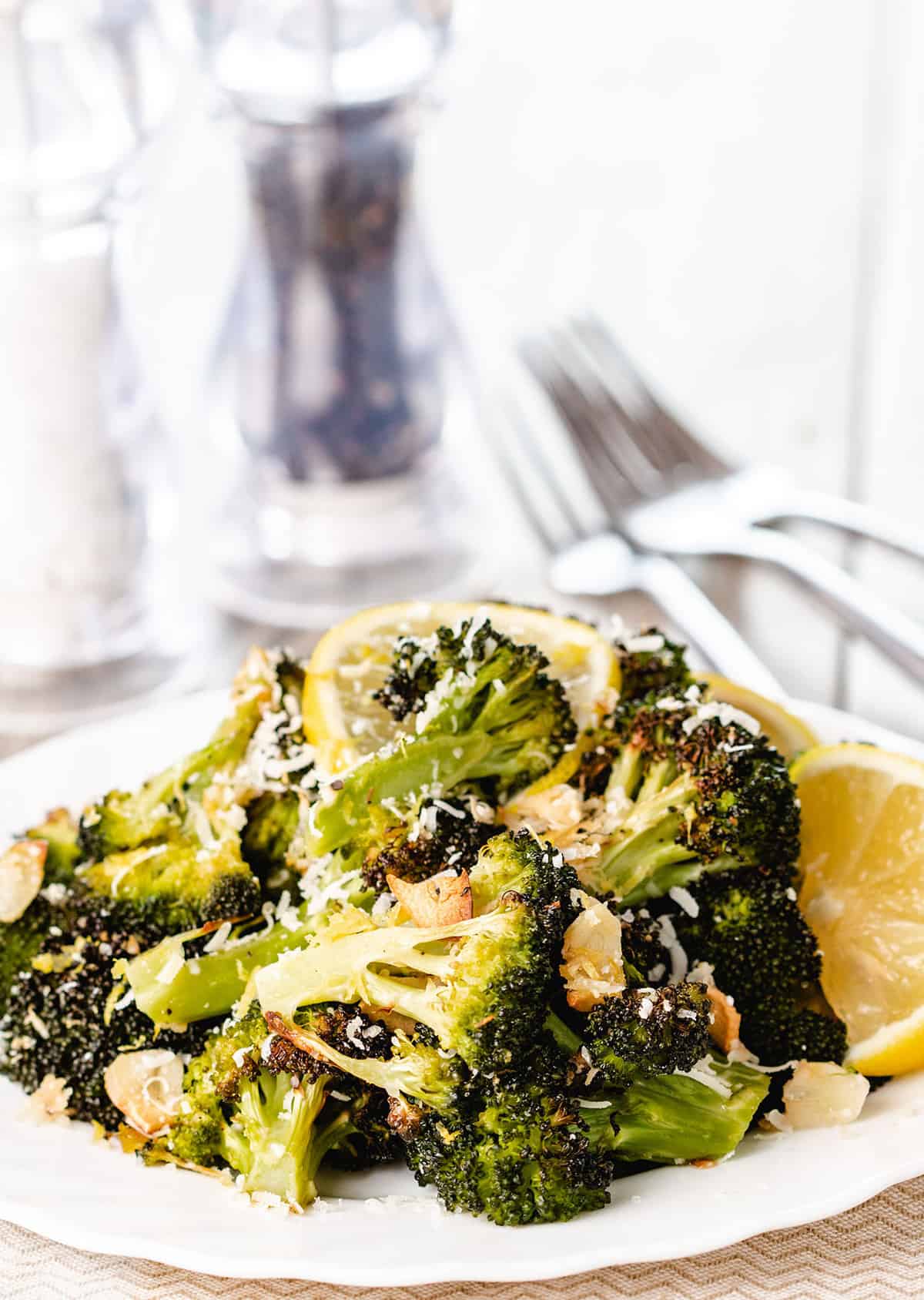 Making this dish is extremely quick and straightforward.
But to be perfect, you have to pick good broccoli. When grocery shopping, look for florets that are compact, green, and firm. Avoid broccoli with woody stems as they'll become rubbery and hard to chew when cooked.
Brussels Sprouts
If you never sauteed brussels sprouts before, boy you've been missing out. Preparing them this way makes them crispy on the outside and meaty on the inside.
Now you can give the recipe a personal touch, by adding bacon, prosciutto, onions, herbs, nuts… The possibilities are endless!
Beer-Battered Onion Rings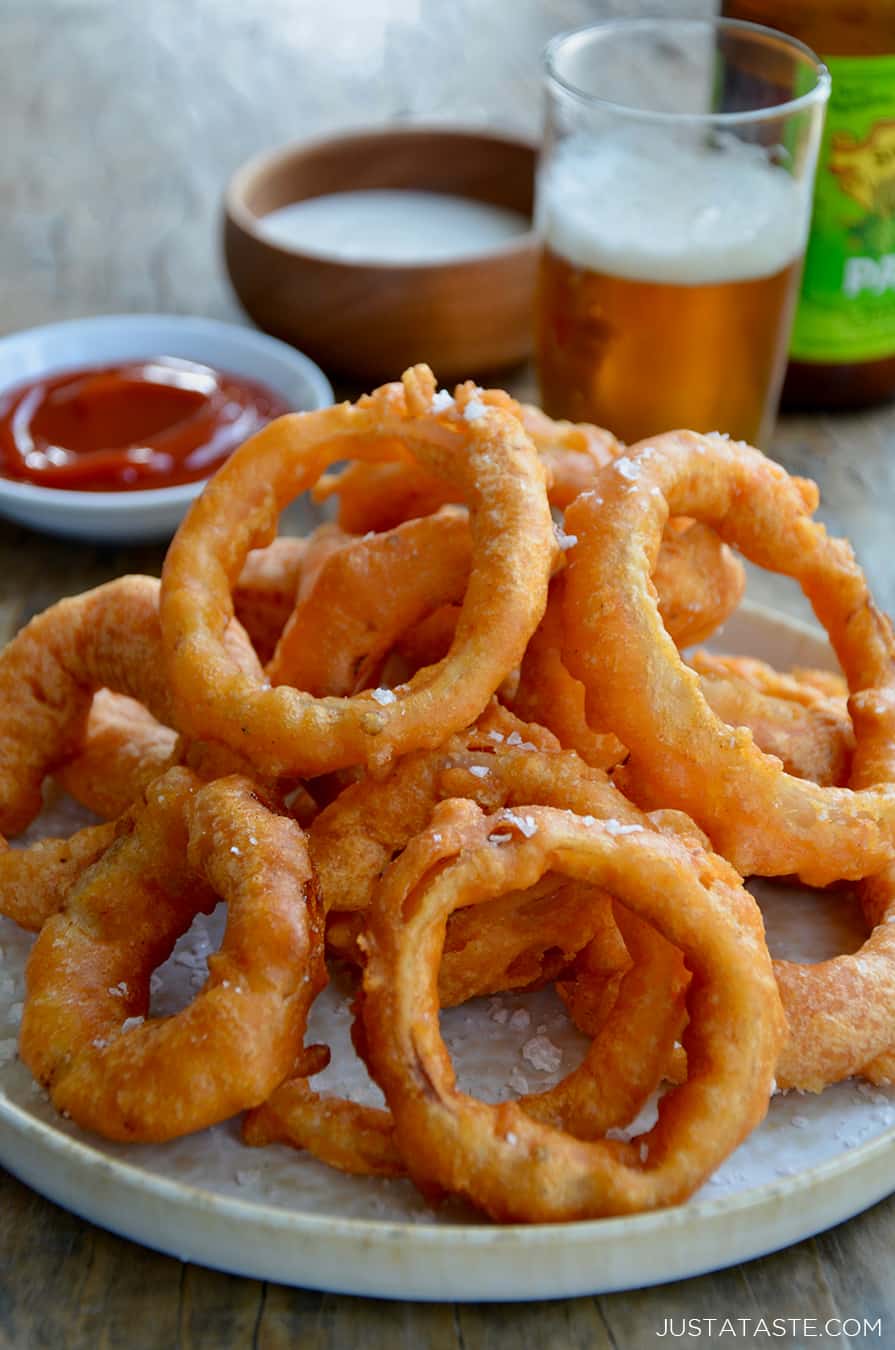 Adding beer to the recipe won't get you drunk, but will definitely get you hooked on these onion rings.
By adding beer to the batter, the coating will be crisp and crunchy. But if you're not a fan of beer, you can use any other carbonated drink instead, like ginger ale or soda.
Here are step-by-step instructions.
Avocado Salad
This is no ordinary salad.
From ripe avocado to fresh herbs and veggies, the texture is creamy and crunchy at the same time. The instructions are pretty simple, but the key to a good salad lies in picking ripe avocados.
They should yield to firm gentle pressure without becoming mushy inside.
Broiled Tomato With Cheese
Who would have thought that tomatoes can taste this good? They're cut in slices, sprinkled with seasoning, parmesan, and balsamic, and they burst in flavor.
Ideally, you want to go with large, sun-ripened tomatoes. But even a bland tomato will taste amazing when prepared like this.
To Sum Things Up
As you can see, you don't have to settle for a pulled pork sandwich – you have plenty of options to choose from.
Which of these recipes speaks to you the most?
From bread and salads to roasted veggies, I've included a little bit of everything. No matter the occasion or type of diet, you can surely choose something to serve with your main course.
If you like my list, please share it!
We are sorry that this post was not useful for you!
Let us improve this post!
Tell us how we can improve this post?