What's not to love about jambalaya?
It has everything: meat, seafood, veggies, cooked rice… But even though it bursts in flavor, you'll need some side dishes to complement it.
So the next question is simple: what to serve with jambalaya?
There are plenty of side dish options, and I've gathered them all in one place.
From bread and salads to grains and vegetable dishes, this list has them all.
The only thing that's left for you is to make the pick.
So let's get straight to the point.
Southern Cornbread
Southern cornbread is a staple side dish for Creole jambalaya in Southern homes.
It gives a great contrast to the strong flavors of jambalaya, and it's amazing for soaking up the broth. Now, here's a secret to achieving crispy golden crust – use a cast-iron skillet. No other cookware can get hot enough to achieve that color.
Sigeumchi-Namul
This dish is Korean blanched spinach seasoned with soy sauce, garlic, and toasted sesame oil.
It's probably the quickest side dish to make from this list.
The spinach is blanched for a maximum of one minute so that it stays crispy but still soft.
Garlic Butter Sauteed Zucchini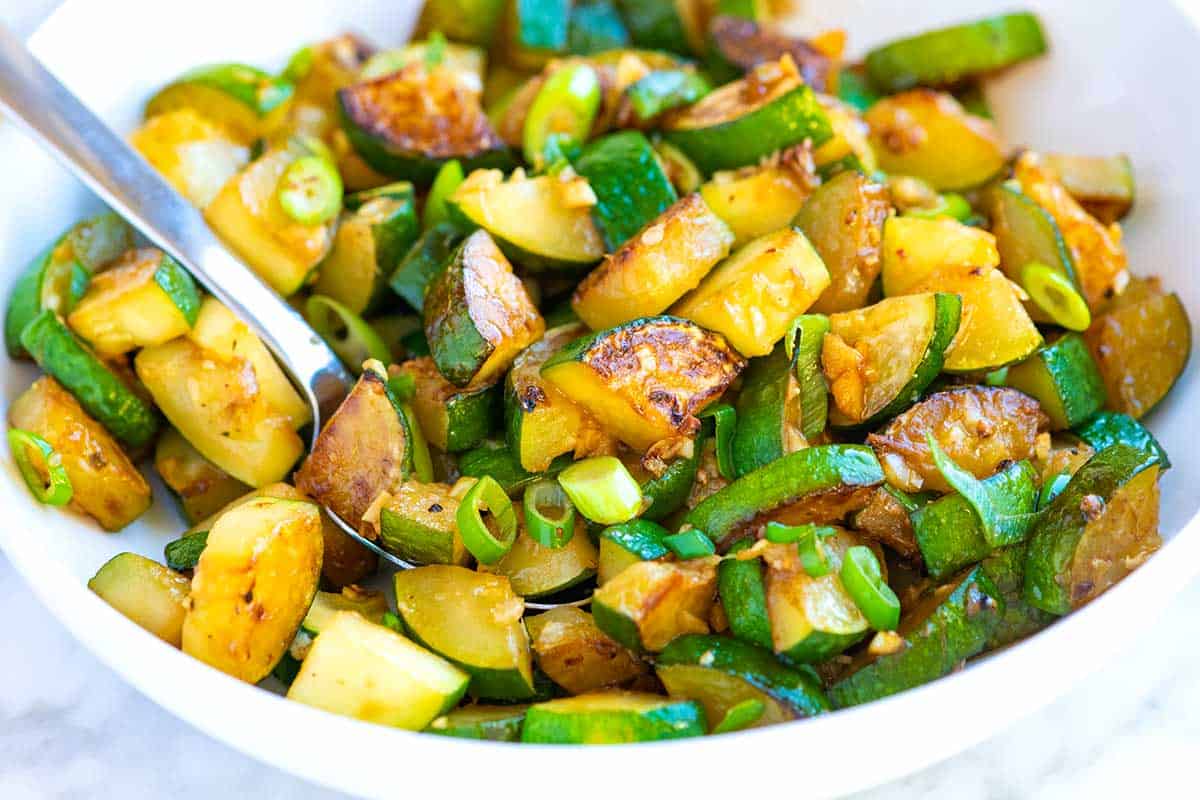 Sauteed zucchini is a well-loved side dish in the South.
It's healthy, easy, and quick to make. But to make the dish perfect, there are a few things you should do. No peeling, salting, or overcooking zucchini. If you do, it will turn mushy.
Green Beans with Lemon and Garlic
Green beans are the ultimate all-around side dish. They pair well with pretty much anything and are suitable for any occasion.
They're also quick and easy to make. If you're using canned beans, make sure to rinse them before cooking to remove excess salt.
Here are step-by-step instructions.
Mexican Corn Salad
This salad bursts in flavors – it's sweet, savory, and a bit spicy. It's also creamy and refreshing, so it compliments Cajun jambalaya really well.
What makes this recipe different from others is the addition of sour cream. That way, the dressing is creamy but light in flavor.
Pimento Cheese Jalapeno Poppers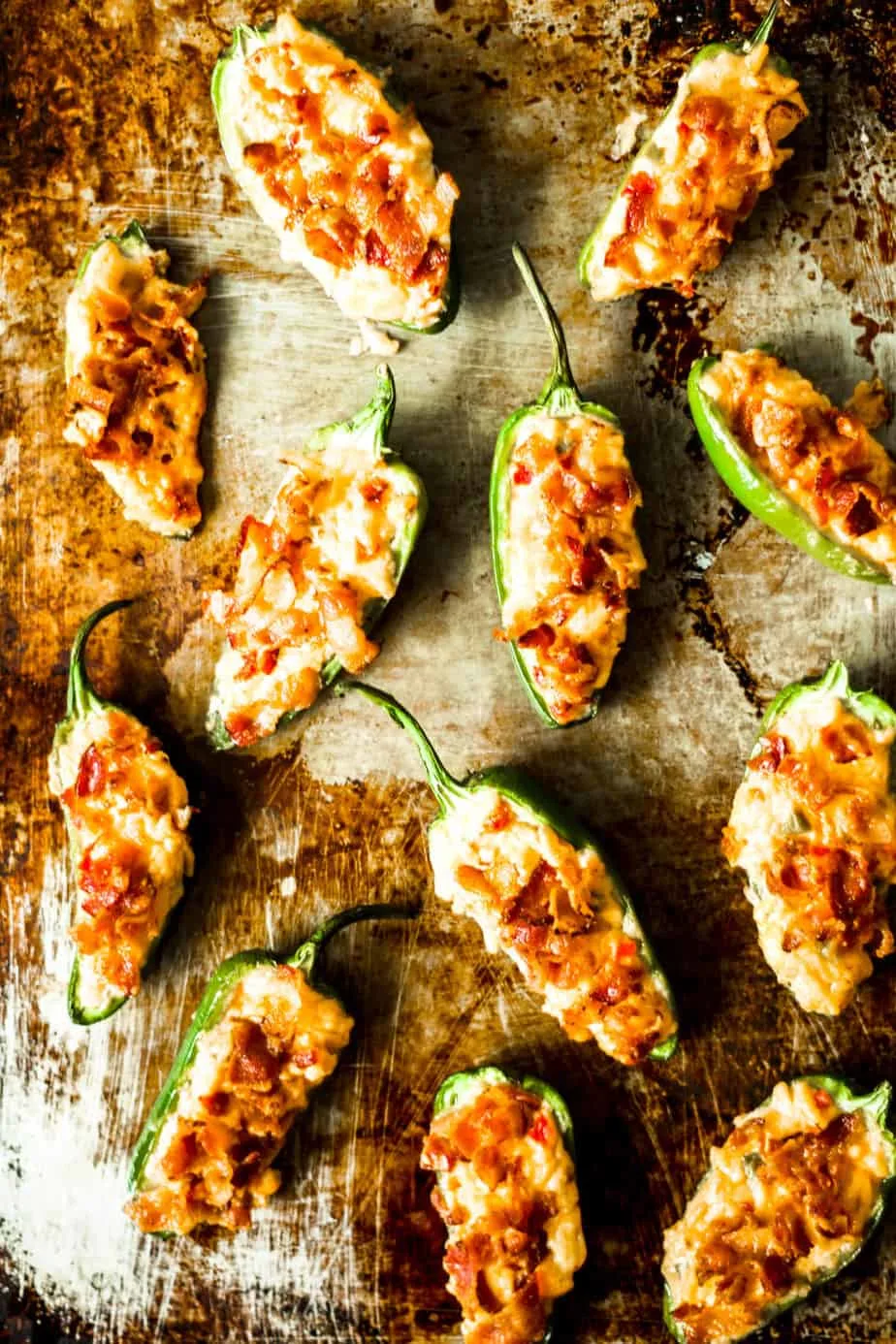 This delicious side dish requires only three ingredients: pimento cheese, jalapenos, and bacon.
It's super quick and easy to make. Just make sure to fry bacon before stuffing jalapenos. That way, it will stay crispy and flavorful.
Oh, and don't forget to wash your hands afterward!
Cucumber Tomato Salad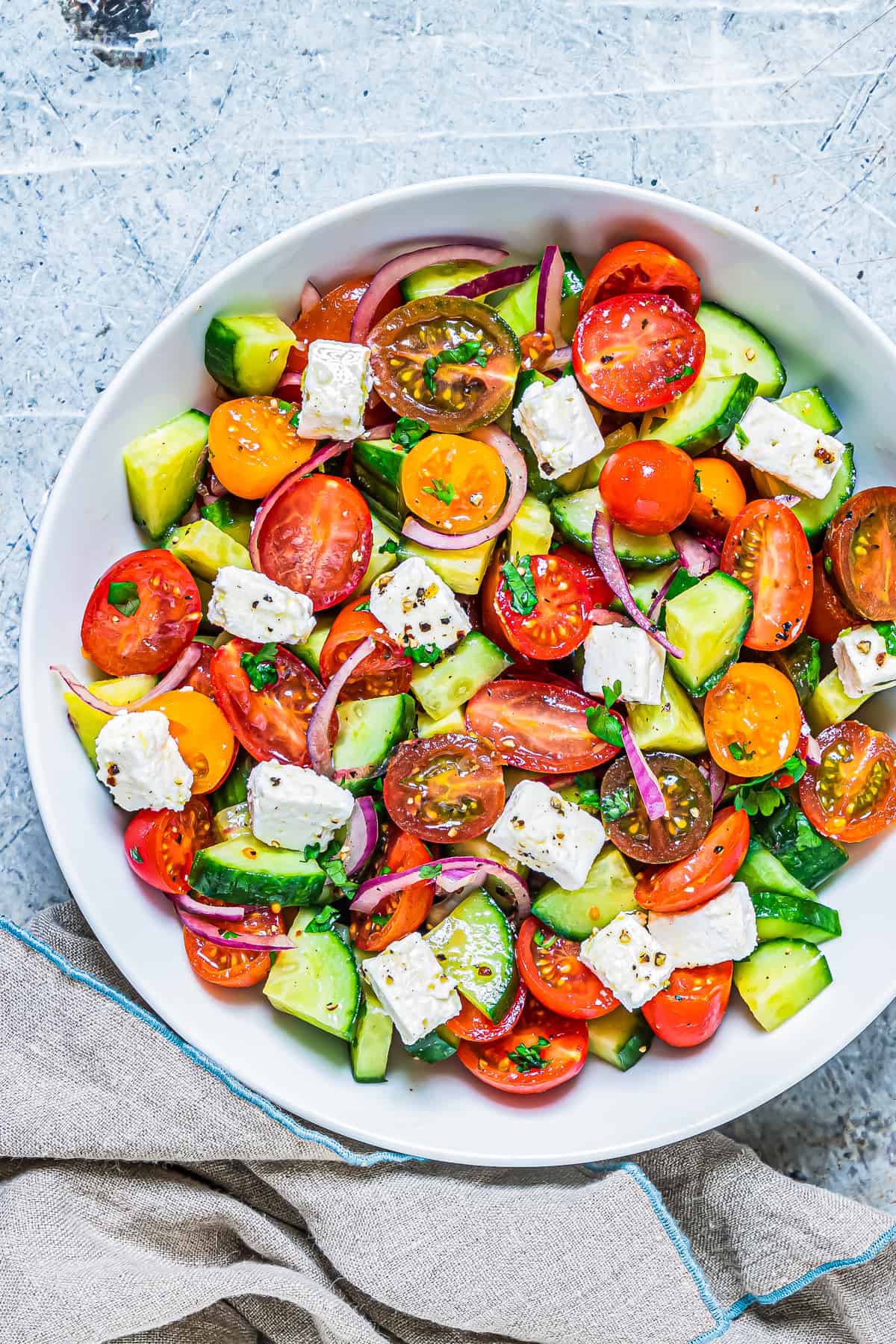 This refreshing salad is a perfect side dish any time of the year. It's so simple, yet so delicious.
It takes a few minutes to make, but you can also make it ahead of time. In that case, just don't season it until it's time to serve. Salt draws moisture out, so your salad will turn soggy.
New Orleans Fried Oyster Salad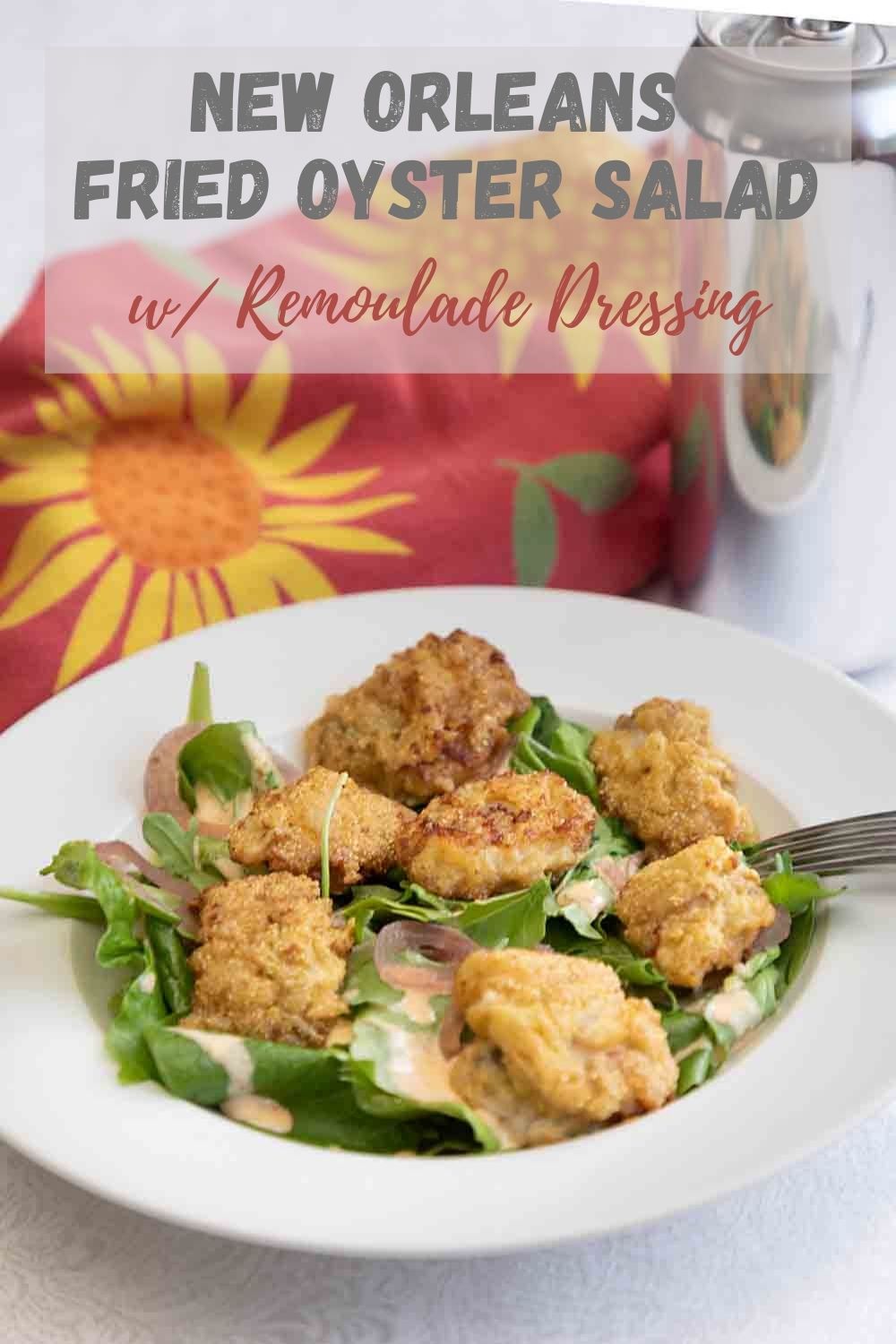 This oyster salad is spicy and crunchy, so it compliments jambalaya really well. It looks like a really challenging dish, but it's quite the contrary.
Basically, you just need to make the dressing and fry oysters. Aim for reaching golden brown color on both sides, which should take no more than 5 minutes.
Chili Lime Roasted Cauliflower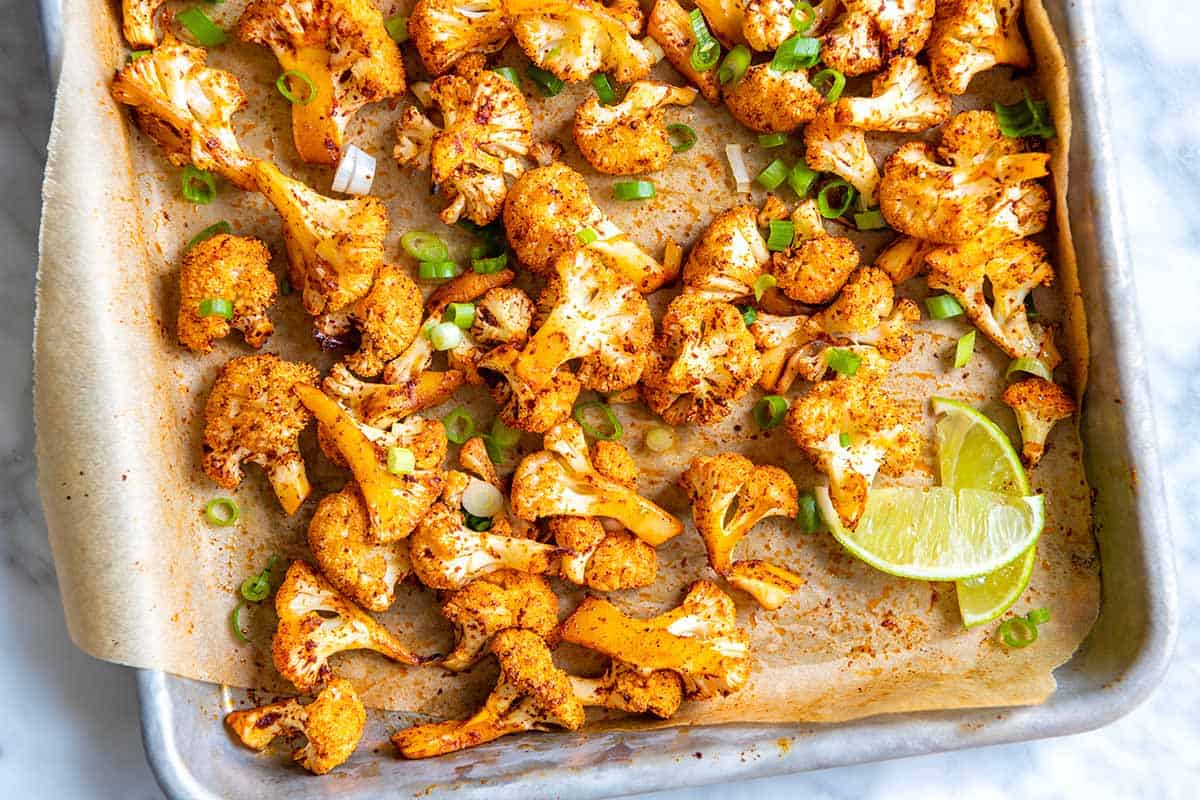 Bold and a bit spicy, this dish pairs beautifully with jambalaya. It uses bold spices such as ancho chili powder and smoked paprika.
Once roasted at a high temperature, cauliflower will caramelize on the outside but stay tender in the middle. To finish up the dish, sprinkle a bit of lime over it.
Roasted Butternut Squash
Butternut squash roasted with maple syrup and cinnamon really gives off holiday vibes. But this side dish is suitable for any time of the year. (Out of maple syrup? Check out these great alternatives!)
Now, if you don't know how to cut butternut squash, don't worry. This recipe explains everything, from peeling and cutting to how to layer it in the pan.
Here are step-by-step instructions.
Garlic Bread
Garlic bread goes well with pretty much any food. And whether you prefer it to be soft or toasty, this recipe explains both methods.
Perfection lies in little tricks. To make it extra crispy, broil garlic bread at the end. But if you want it soft, bake it wrapped in foil. That way, the middle part can soak up on butter.
Cajun Stuffed Potatoes
If you want to make your dinner a bit extra, make these cajun stuffed potatoes. It's amazing how seasoning and a bit of grated cheese can make potatoes taste so delicious.
This dish takes some time to cook, but you can speed that up by cooking potatoes in the microwave.
Louisiana Dirty Rice
This is yet another Southern recipe that goes hand in hand with jambalaya. The beauty of this recipe lies in its versatility.
Combining everything from white rice to ground sausage, from chicken broth to bell pepper, this dish has it all.
Hush Puppies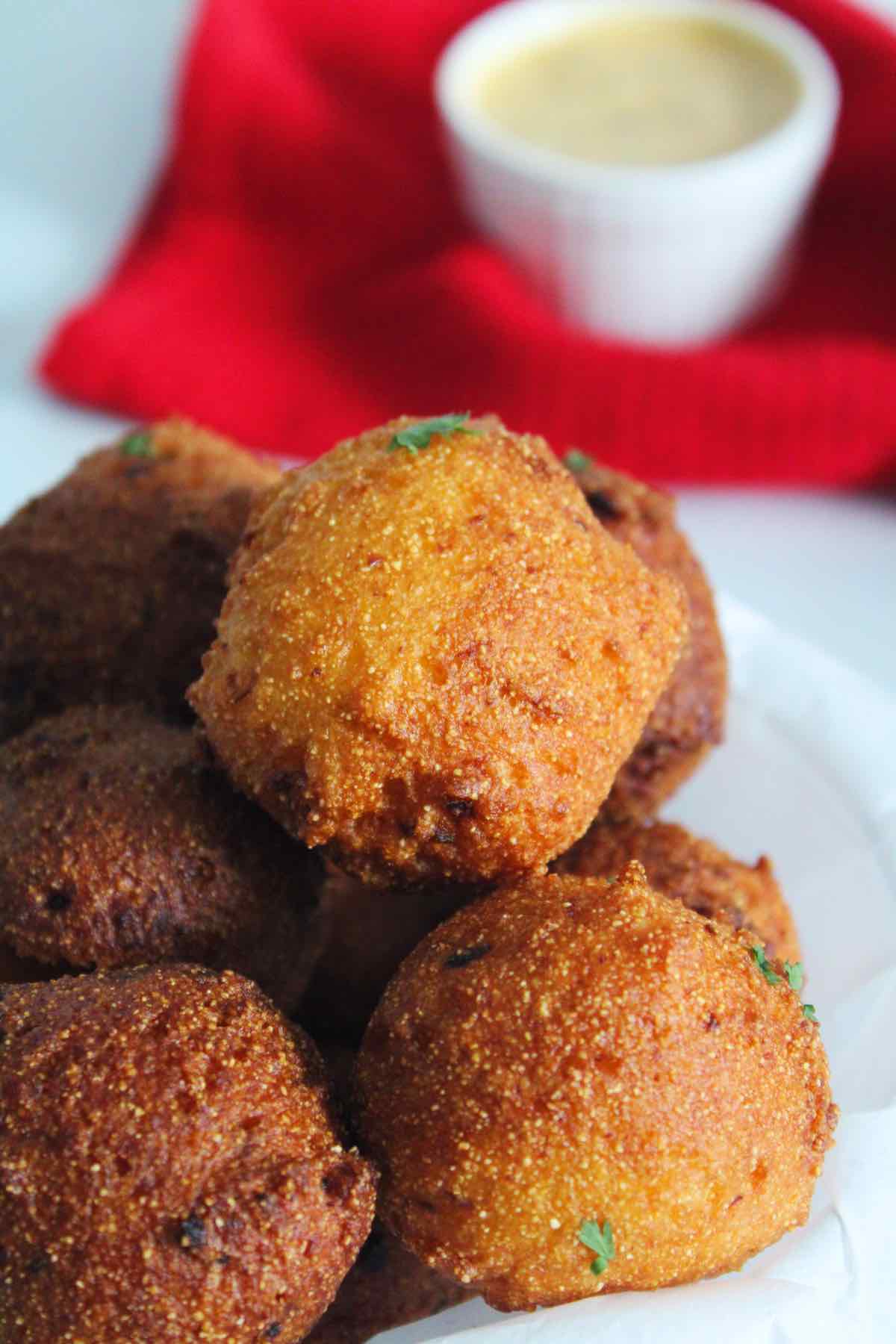 Hush puppies are a staple in Southern cuisine. Savory, sweet, and a bit spicy, they're loved by both kids and adults.
It's super simple to make – just whisk the ingredients and scoop them into tiny balls. Then deep fry them until golden brown. Or if you want to make the recipe healthier, use an air fryer instead.
Lemon Quinoa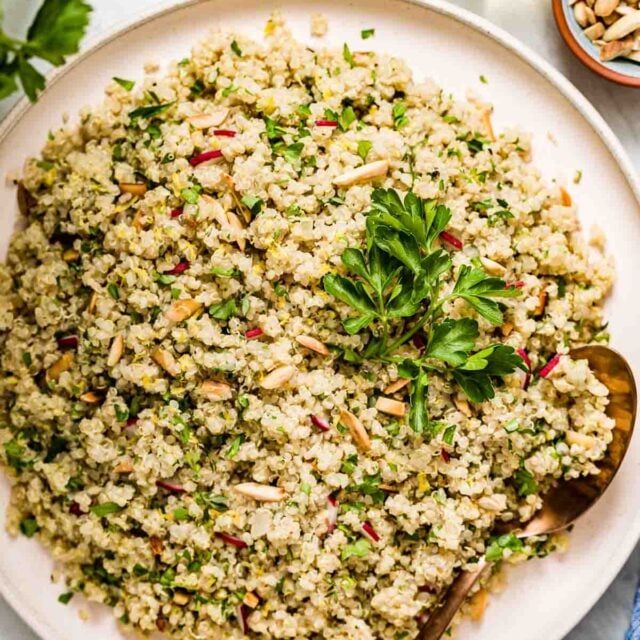 With just a few simple ingredients from your pantry, you can turn quinoa into a fancy dish.
The key is to saute shallots, cumin, and garlic until translucent. This will enhance the earthy flavors of quinoa. If you want to spice up the recipe a bit, add some chopped jalapeno and drizzle with olive oil.
Au Gratin Potatoes
Any dish is better with cheese, and potatoes are no different. This recipe uses cheddar and gruyere, but you can use any cheese with bold flavors.
There's just one rule to follow – grate it yourself. Pre-shredded cheeses just don't melt as well.
Maryland Crab Cakes with Quick Tartar Sauce
This classic dish from the Eastern shore creates a perfect contrast to jambalaya.
Don't get discouraged by the long name, as this recipe is rather simple. Basically, you need to mix the ingredients and form them into patties. Then, make tartar sauce and serve together.
Cajun Coleslaw
This coleslaw is gluten-free, low carb, and vegetarian. So whatever diet your guests might be on, this is a side dish everyone can eat.
It's simple and quick to make and requires just a few ingredients. Just remember to keep it in the fridge until it's time to serve.
Creole Peas in Cheese Sauce
This recipe really brings peas to a whole another level. It proves that, yet again, cheese makes everything better.
Of course, it's the Creole seasoning that intensifies the flavor without overpowering it.
Here are step-by-step instructions.
Southern Fried Corn
This is how they make sweet corn off the cob in the South. Just a few ingredients mixed in a skillet and cooked until tender.
But here's the thing – to reach that perfect taste, use a cast iron pan. When it comes to adding flavor, no other material matches it.
Fried Green Tomatoes
This recipe might not sound exciting, but it's definitely something that will blow your dinner guests' minds.
It's also incredibly simple and fast, perfect for a last-minute side dish. Just make sure tomatoes aren't overly ripening, as they'll turn out mushy.
French's Fried Onions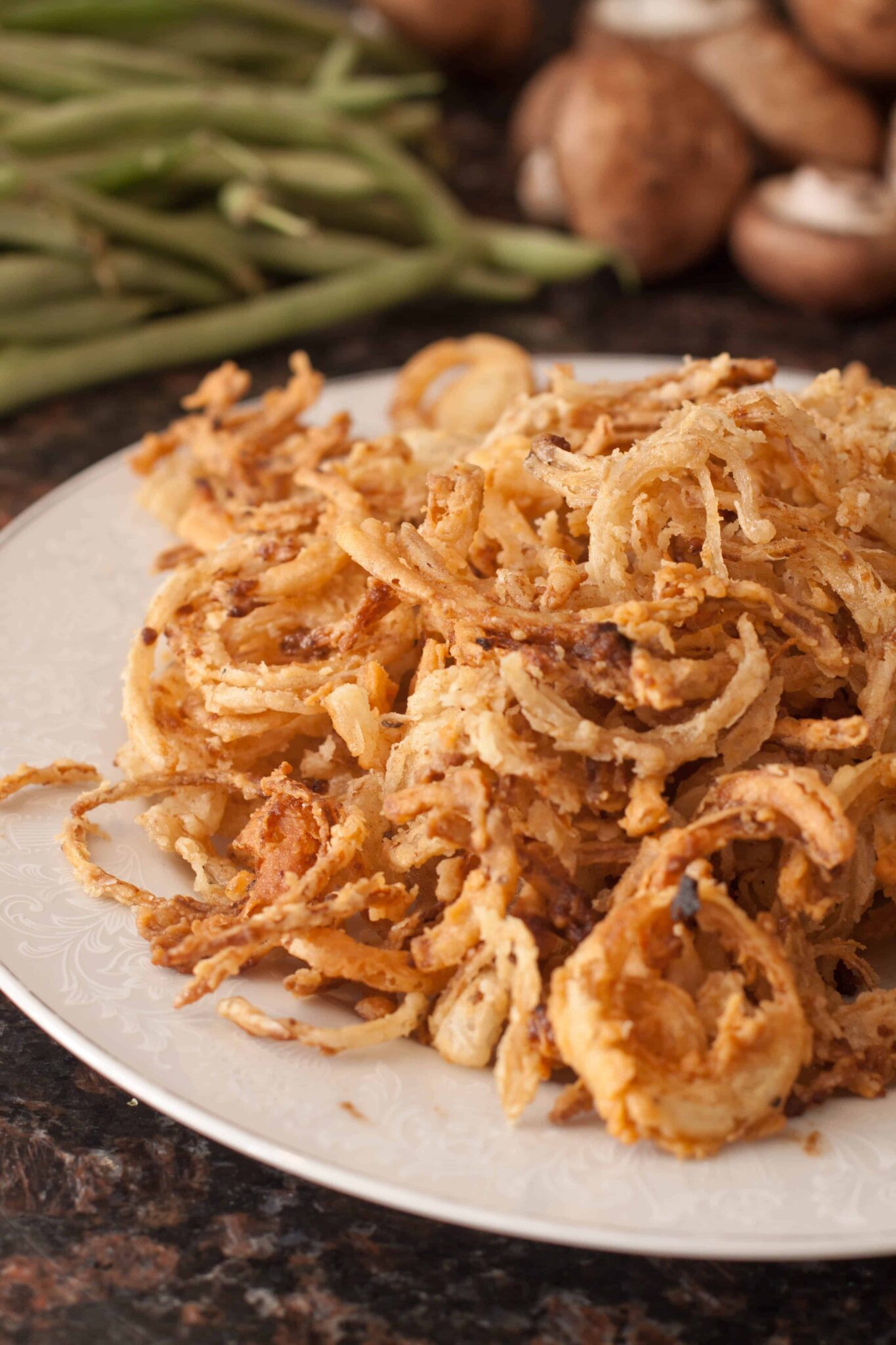 Onion rings are boring – fried onions are the new ultimate side dish. This recipe shows you how to make them like French's does, or even better.
The best onions for this recipe are small yellow, but you can use white ones if you prefer. Just stay away from red onions, as they're too pungent.
Fried Asparagus with Creole Mustard Sauce
Now here's a side dish that will make you look like the master chef. It looks so fancy and sophisticated, yet it couldn't be easier to make.
Just make the mixtures and coat asparagus. Then fry until it reaches that perfect golden brown color. To make your dinner even more fascinating, don't forget the Creole mustard sauce.
Here are step-by-step instructions.
To Sum Things Up
Did you find your pick yet?
Doesn't matter if you want something light and refreshing or spicy and filling. This list has tons of side dishes that pair beautifully with your jambalaya recipe.
If you've liked my picks, share the article and let others know what to serve with this popular Southern meal!
We are sorry that this post was not useful for you!
Let us improve this post!
Tell us how we can improve this post?