Stuffed peppers are an all-time favorite dish – and for a good reason.
From meat to veggies, the recipe can be modified to suit anyone's diet. Lean ground beef, rice, turkey, cheese, mushrooms – stuffing possibilities are endless.
But your delicious dinner isn't complete with a suitable side dish.
But what to serve with stuffed peppers?
Don't worry, I've got an idea – or nineteen of them. In this article, I'll share with you the best side dishes to pair with stuffed peppers.
Let's dive in!
French Green Beans with Shallots
The star ingredient in this dish is French green beans, which are sweeter and more tender than most American varieties.
They blend so seamlessly with a delicate, mild flavor of shallots.
The simplicity of this elegant side dish makes a perfect contrast to the mixture of flavors of your stuffed peppers.
Garlic Sauteed Spinach
A simple spinach dish is a great way to add a bit of green to your meal.
And since this is only a 10-minute recipe, you can easily add it to your dinner menu last minute.
In fact, it's best when served hot. This buttery dish goes extremely well with a classic stuffed pepper, especially if topped with cheese.
Shredded Red Cabbage, Carrot and Mint Salad
If you think cabbage is a boring vegetable, that's only because you haven't tried this salad.
It's so colorful, refreshing, and crunchy, it's a perfect side dish for any meal. It might look amazing, but it tastes even better than that.
And the best part – no need to cook anything. Just mix the veggies and seasoning in a bowl and leave it in the fridge until dinner time.
Green Salad with Apples, Cranberries, and Pepitas
To feel a little less guilty about eating a third stuffed bell pepper, pair it with a healthy, fresh salad.
Now that's what I call a well-balanced meal.
Crispy apples, soft cranberries, and creamy goat cheese sprinkled with pepitas – the perfect combo that makes a salad burst in flavor. If you want to make it vegan, just swap the goat cheese for maple syrup.
Here are step-by-step instructions.
Roasted Red Potatoes
Roasted red potatoes pair well with any baked dish, and stuffed peppers are no exception. And they're best when made simple, without any fancy ingredients.
This recipe in particular only requires a bit of olive oil, salt, and bell pepper. The key to achieving crusty skin is leaving potatoes unpeeled. Just wash them to remove debris and dry them thoroughly.
Cheese Platter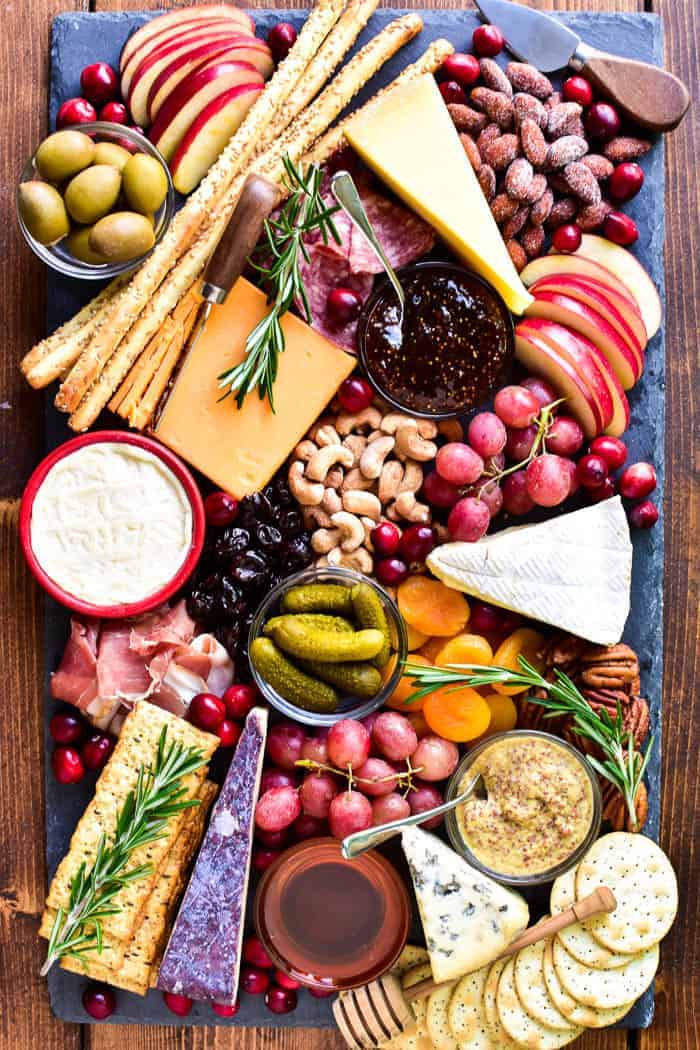 With over 1,800 different types of cheese, it's no surprise that you can make a cheese platter for practically any dish.
But setting up a perfect one is definitely a skill, as you have to mix and match different textures and flavors.
Monterey Jack, Gorgonzola, Feta, and Cheddar are just a few cheese ideas that pair beautifully with bell peppers.
Here's how to make the perfect cheese platter.
Braised Artichokes
The acidity of wine and lemon and creaminess of artichokes – that's the perfect contrast to flavorful ground beef stuffed peppers.
Unfortunately, artichokes have a reputation of being a bit hard to prepare. But don't get discouraged.
As long as you stick to the guide, you can prepare the dish like a chef de cuisine. Rest assured your juicy artichokes will blow your dinner guests' minds.
Here's a step-by-step explanation.
Quinoa
Quinoa is the ultimate superfood.
It's packed with protein, fiber, and tons of vitamins and minerals. It's a great alternative to rice, and not just because of its nutritional values, but because it cooks twice as fast.
This simple dish contains no fancy ingredients – just a bit of seasoning to enhance the flavor.
Cornbread Muffins
Now, you'll need something to soak up all that tomato sauce. What's better than Southwestern-style cornbread muffins?
They're so tender and sweet, they're a perfect pairing for your main course. The recipe is pretty simple to follow. There are just two rules you should stick to – don't overmix and don't overbake.
Here's how to make these muffins.
Celery Salad With Apples and Blue Cheese
We can say this is a light alternative to a classic Waldorf salad. The yogurt-mayo dressing and grapes are replaced with vinaigrette and blue cheese.
That way, the salad is just as flavorful as the original but much healthier. This refreshing side dish is great for meals like a healthy stuffed pepper.
It comes together in a few minutes and will probably disappear from the bowl in the same amount of time.
Beet Salad with Arugula and Balsamic Vinaigrette
No matter how tasty your stuffed peppers might be, this is the dish everyone will rave about.
Savory beets pair insanely well with the tartness of cranberries and peppery arugula. Feta cheese adds a bit of creaminess, while pecans add some texture.
But while this salad is complex in flavor, it's super easy to make.
Ratatouille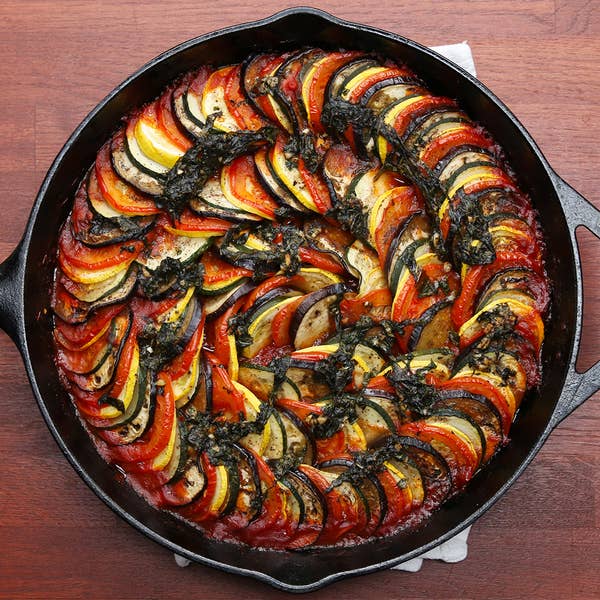 Surely, it comes as no surprise that this Mediterranean-style vegetable stew is a perfect side dish to stuffed peppers.
The rainbow of color makes this dish look like way more work than it actually is. Just chop and layer the veggies into a pan. It might take a bit more time to bake, but the final result is very well worth it.
Pomegranate Spinach Salad
Spinach is one of those veggies that go well with absolutely anything. To make it more interesting, add pomegranate, almonds, and some crumbled feta cheese.
Then, toss a bit of clementine vinaigrette, and you'll get a salad packed in flavor, color, and nutrition. Perfect for any occasion, but it's even better for holiday dinners.
Garlic Bread Toast
Garlic bread toast is such a complimentary side dish to stuffed peppers.
Crispy crust and soft, buttery middle are great for dipping in tomato sauce. It takes a few ingredients and only a couple of minutes to make.
You can use any bread you have at hand for this recipe. But for the best garlic bread toast, go with ciabatta.
Avocado Cucumber Salad
If you're tired of making the main course, then opt for a simple side dish, like this avocado cucumber salad.
With just a few ingredients and five minutes of prep time, this is an easy recipe to memorize after the first try. It's so fresh and creamy, the bowl will be empty within a minute.
Just make sure to add a pinch of salt to prevent the salad from being too juicy.
Here are step-by-step instructions.
Roasted Zucchini with Parmesan
Roasted zucchini is one of those dishes that require practically no effort.
The key to getting those flavorful blisters is a high cooking temperature. So crank your oven to a high setting, and let parmesan-sprinkled zucchini roast for about five minutes.
Then, finish off with a quick roast. They'll be crispy on the outside and tender in the middle.
French Carrot Salad
Raw carrot salad might not sound like an interesting side dish. But this recipe is nothing short of color, texture, and flavor.
It's one of the most popular side dishes in France, and for a good reason. This carrot salad is crisp and tender, sweet and savory – all at the same time.
It goes perfect with baked dishes, and stuffed peppers are no exception.
Roasted Garlic Lemon Broccoli
If you already went ham with pepper filling, then go with a simple side dish, like this roasted garlic lemon broccoli.
But just because the recipe is simple, it doesn't mean it's bland. The key lies in seasoning.
Sprinkle on some spices and squeeze a bit of lemon to make a dish that contrasts the main course.
Rice Pilaf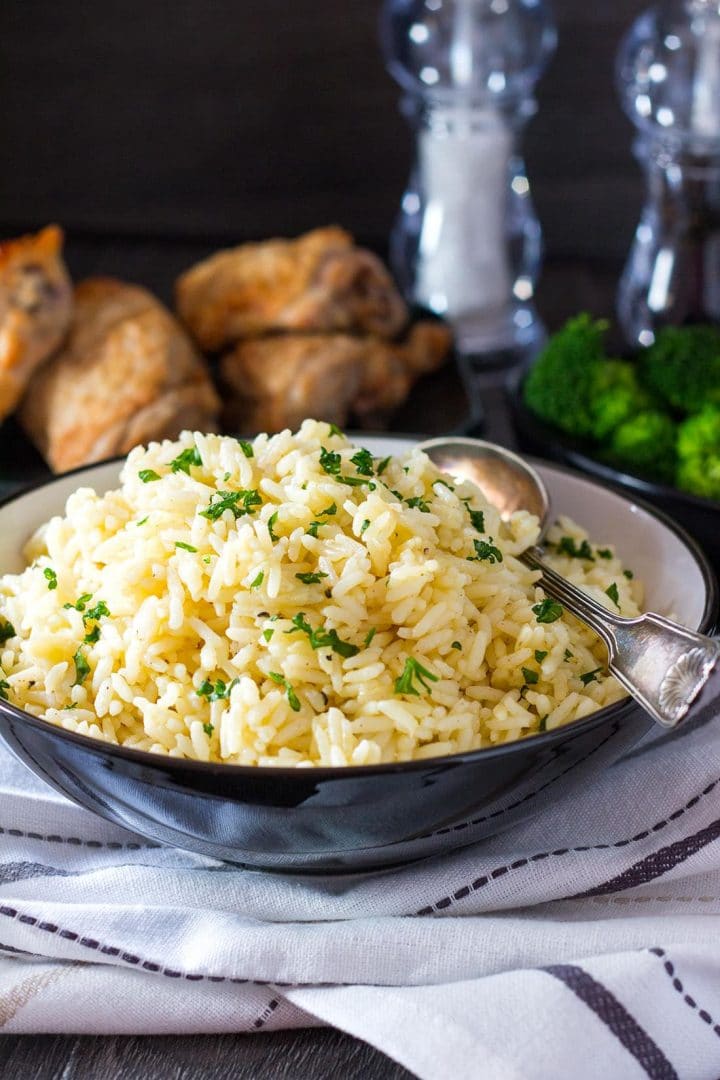 Rice is an inexpensive, tasty, and very versatile side dish. This pilaf recipe is great to pair with stuffed peppers because of its light complementary flavor.
This recipe calls for white rice, but you can use other types as well. To keep it fluffy and moist, let the rice rest for at least five minutes after cooking. This will also prevent the grains from sticking together.
To Sum Things Up
How did you like these recipes?
As you can see, there are tons of options, from salads and bread to roasted veggies and baked dishes.
They're all simple to make, as long as you stick to emphasized tips and tricks.
If you liked the list, share the article and let others know what to pair with stuffed peppers.
Related articles:
We are sorry that this post was not useful for you!
Let us improve this post!
Tell us how we can improve this post?